Ways to Enhance the Function of LCD Displays
Blaze Display Technology Co., Ltd. | Updated: Nov 27, 2018
LCD displays are part in our daily lives. We've accustomed to using them on mobile devices like cell phones and tablets; when we withdraw money from ATM machines; as we're loading addresses into navigation devices; and on the dashboard in our cars. Virtually every industry uses displays these days: Military, consumer, medical, automotive, industrial and marine.
Displays require some sort of enhancement in order to perform well in such different environments. These enhancements are what enable the display to meet the performance requirements of the product's industry and environment, and perform to the expectations of the products' end-customers. An LCD enhancement can be anything from adding a simple resistive or capacitive touch panel to adding EMI/RFI conductive coatings. Let's learn about the various types of LCD enhancements.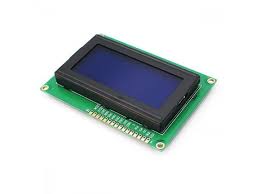 -Touch Screen Integration: Adding a resistive or capacitive touch panel enables the display to be operated by touch.
-Optical Films: Adding films such as anti-reflective (AR), anti-glare (AG), or heat-rejecting (IR) enhance a display's visibility in bright or outdoor conditions.
-Privacy Filters: A privacy filter prevents images on the display screen from being viewed from the side.
-Vandal-Resistant Glass: This is commonly used on ATMs, parking meters, and digital signage.
-EMI/RFI Conductive Coatings: These protect the display from various types of atmospheric disturbance and are commonly used in medical applications.
-LED Backlight Enhancements: Existing LED backlights can be replaced with brighter and/or longer-lasting LEDs to improve performance.
-Optical Bonding: By eliminating the air gap between the LCD and the other substrates, optical bonding enhances the display's view-ability and ruggedness.
-Heaters: Adding a heater to the LCD allows it to work in extremely cold temperatures.
In a word, there are many available LCD display enhancements to consider when designing your project. No LCD can meet all the needs of every application. That's why it's important to know the requirements of your application, industry, and end-user.