Demand for Lcd Display Module Market to Soar from End-use Industries and Push Revenues in the Global Market
Blaze Display Technology Co., Ltd. | Updated: Nov 27, 2018
Global LCD Display Module Market: Overview
With the evolutionary changes in consumer electronics from past few years, the demand for the electronic parts is increasing rapidly. LCD display modules are electronically modulated optical device or flat-panel display and use the light-modulating properties of liquid crystals. LCD display modules display arbitrary image or fixed images and low content information. The information can be displayed or kept hidden including digits, preset words, and seven-segment displays, as in a digital clock.
Increasing production of electronic devices such as aircraft cockpit displays, computer monitors, LCD televisions, indoor and outdoor signage and instrument panels is responsible for the increasing demand for the LCD display module. Manufacturers of the LCD display modules are focusing on developing innovative products to attract more customers to increase the revenue generation by sales of displays. Manufacturers of the LCD display modules are coming up with the product innovations such as background display colors, character sizes, number of rows, and others and these features are fueling the increasing integration of the LCD display modules.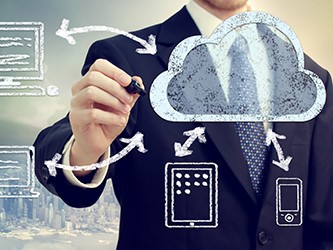 Global LCD Display Module Market: Drivers and Restraints
Constant advancements in the LCD display modules and improvement in the functionality of displays is the primary factor driving the growth of the LCD display module market. The manufacturers are also focusing on the delivering a LCD display modules are per the end user requirements as these displays are primarily used for the consumer electronic devices which are produced in bulk quantity.
The increasing production of small electronic devices such as cameras, watches, calculators, clocks, mobile telephones, DVD players, clocks, and other devices is creating a huge demand from manufacturers of these products for the LCD display modules as per their product requirements. On the other hand, availability of LCD display modules at low prices due to the entry of new players from developing countries, shortage of electronic components is a significant challenge for the established players in this market.
Global LCD Display Module Market: Region wise outlook
The global market for LCD Display Module is divided on the basis of regions into North America, Latin America, Western Europe, Eastern Europe, the Asia Pacific Excluding Japan, Japan, China, and Middle East & Africa. Among these regions, the countries such as Taiwan, South Korea, and China holds major market share in terms of revenue generation from the sale of LCD display module because of the higher presence of manufacturers for these displays as well as the dense presence of the consumer electronics manufacturers. North America, Western Europe is the second largest market for the LCD display module due to increasing demand from consumer electronics manufacturers. MEA region is expected to grow at moderate CAGR.